BARBELLS OF ALL STYLES
The most basic fixed barbells can be produced using profession SDH Barbells Handles. These are available as either a straight bar or eze curl styles. The SDH bars are made to accept one plate or two or whatever you require to achieve the desired barbell weight. A socket head bolt is used to secure the selected weight plates in place. The plates chosen will require a 1" diameter hole and can be standard black painted, grey hammer tone powder coated, or rubber coated.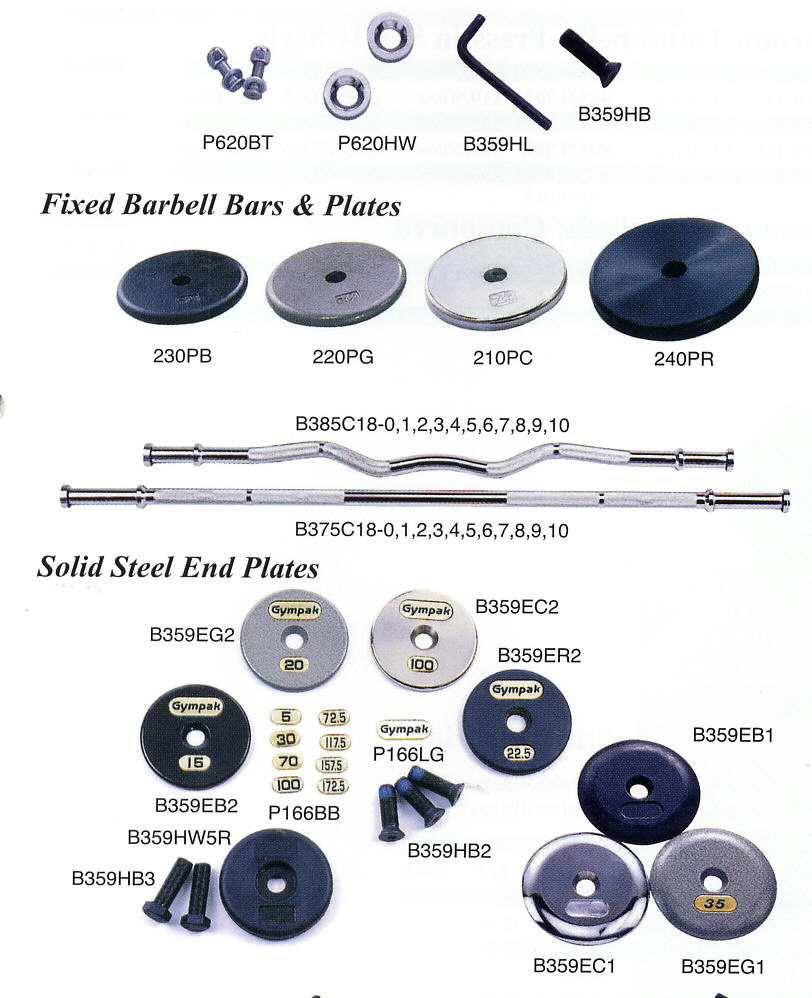 In recent years manufacturers have started producing barbells that are finished at the factory. York provides just such a product and the two styles are illustrated below.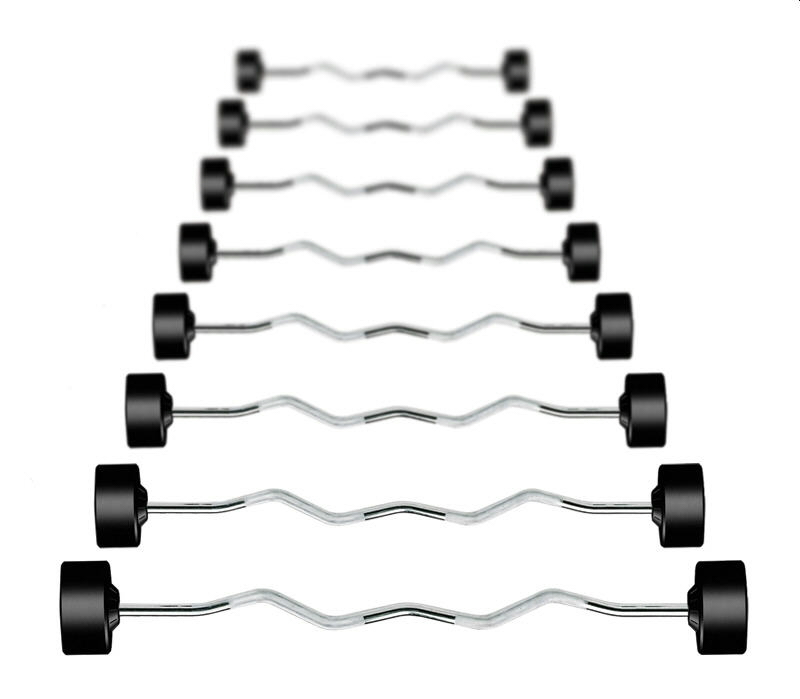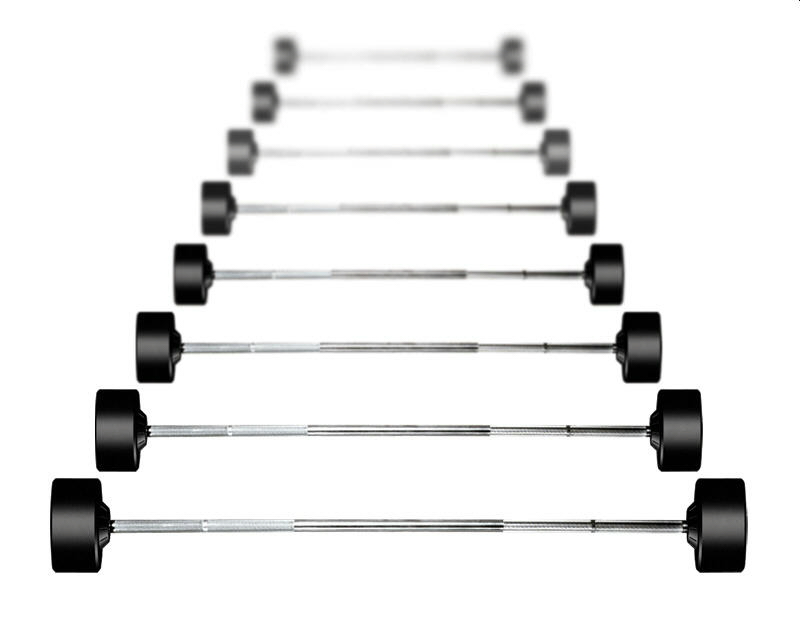 Rubber Coated Pro Style Fixed Curl Barbell

Overview
YORK adopted its Pro Style Dumbbell head design and applied it to our new Pro Style Fixed Straight and Curl Bars. The barbell heads are comprised of solid steel inserts fully encased in rubber. The solid steel handle passes through the steel insert and is welded permanently joining the head to the bar. Rubber coating increases durability, protects equipment, enhances appearance, diminishes noise, and is easy to clean.