BODY CRAFT EXPRESS GYM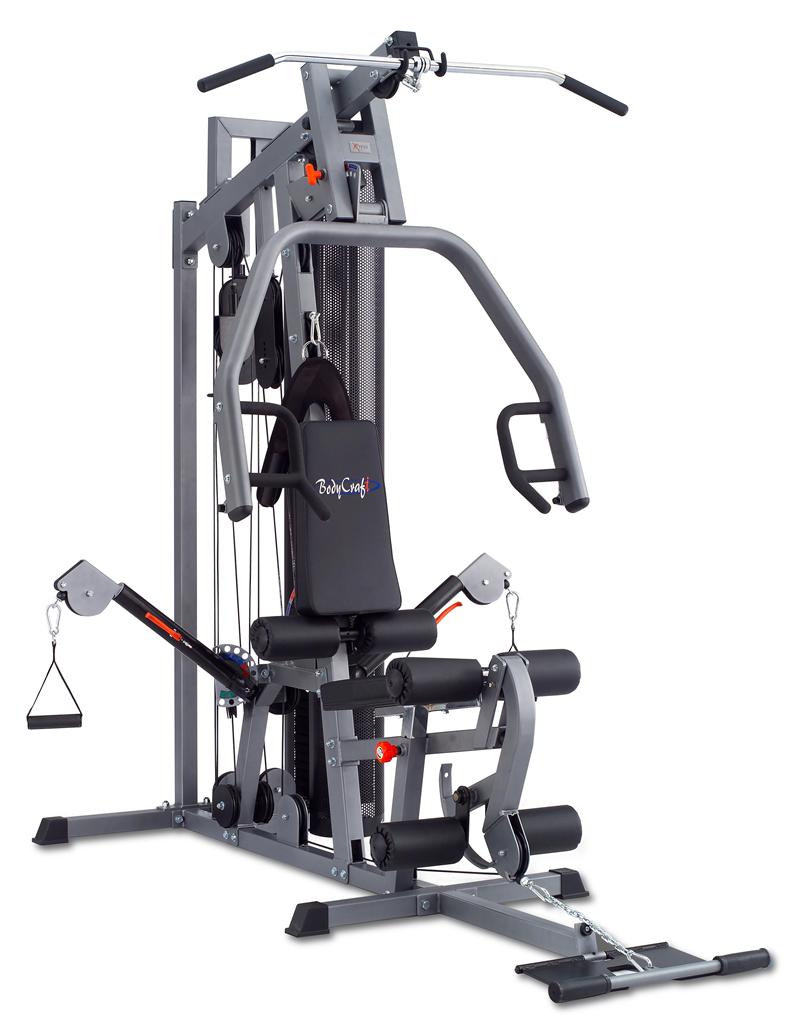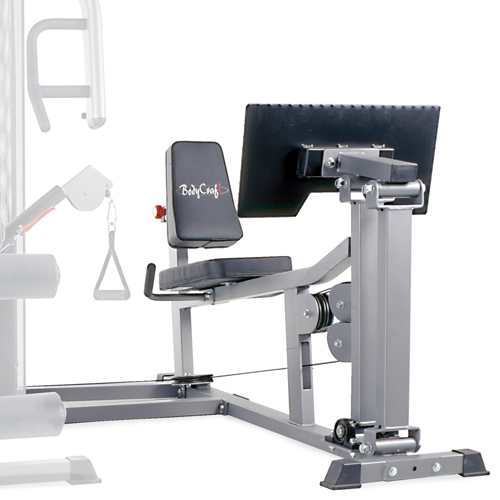 Click on this link for a video related to the use of this product


An exceptional innovation in form and function is the patented Cable Station. Adjustable, One-of-a-Kind Dual Cable Arms combined with the adjustable back seat allows you to execute:
Seated Cable Curls

Cable Fly

Incline Cable Fly

Cable Presses that mimic Dumbbell Benching

Pull Through for Low Back and Glute Training

Cable Static Lunges

Weight resisted Reverse Crunches...
You can even Implement Sports Specific movements for:
Other Features Include:
Bench Press Station with adjustable starting point. This allows for different size users and also provides a variety of exercises including Bench Press, Incline Press, Shoulder Press and Mid Row . Seat and seat back are adjustable. Back pad tilts to ensure full support when performing incline and shoulder presses.
Ab Crunch Station for abdominal training.
Low Pulley Station with foot plate for Low Rows. Fold the footplate down for Abductor and Adductor Leg Kicks, Arm Curls, upright rows, etc.
High Pulley Station for Lat pull Downs, and Triceps Push Downs
Cable Station with adjustable arms, allows for a very wide array of exercises including Sports Specific, Core Training, and exercises that mimic Dumbbell Training.
Optional Leg Press attachment for full leg development
Space saving design
Frame: Heavy 2" x 2" and 2" x 3", 11 and 12 gauge steel tubing
Upholstery: Double stitched vinyl covering 2" thick, high density foam, contoured for comfortable Lumbar support
Pulleys: 4-1/2" diameter
Cable: Nylon coated, aircraft cable
Weight Stack: 10-200 lbs.
Noise dampening, perforated steel weight stack guards
Guide Rods: Chrome plated 1" diameter tubular steel
Oil-impregnated steel bushings.
Accessories include Lat Pull Bar, Curl Bar, Ankle Strap and two Single Handles
Instructional video included
72"L x 37"W x 83"H (78"W with optional leg press)
200lb Weight Stack

Noise dampening, perforated steel weight stack guards provide safety and beauty.
Warranty:
Manufacturer's Home Use Warranty: Lifetime on Frame, Parts, and Upholstery

Manufacturer's Light Commercial Use Warranty: 10 Years on Frame, 2 Years on Parts, and 90 Days on Upholstery