BODYCRAFT GLX MULTI GYM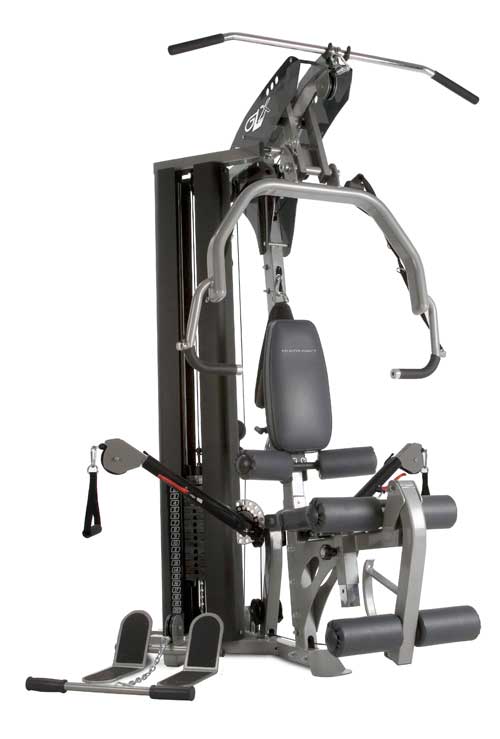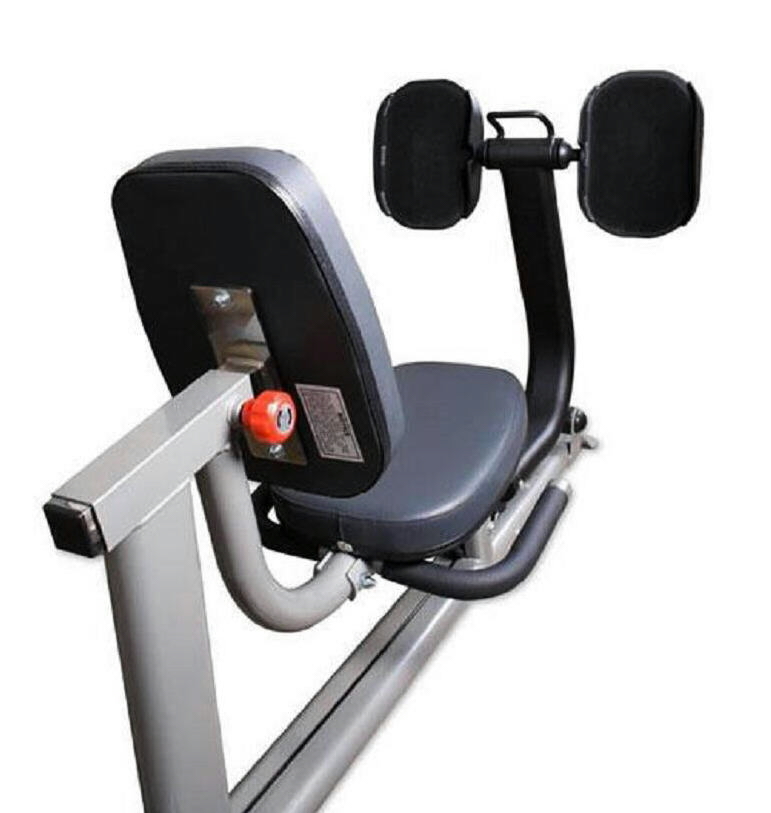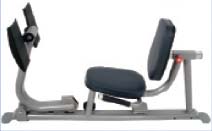 Bench Press Station

with adjustable starting point. This allows for different size users and also provides a variety of exercises including Bench Press, Incline Press, Shoulder Press and Mid Row. Seat and seat back are adjustable. Back pad tilts to ensure full support when performing incline and shoulder presses.
Cable Station with adjustable arms, allows for a very wide array of exercises including Functional Training, Sports Specific, Core Training, and exercises that mimic Dumbbell Training.
Ab Crunch Station

for abdominal training.
Low Pulley Station

with foot plate for Low Rows, Abductor and Adductor Leg Kicks, Arm Curls, Upright rows, etc.
High Pulley Station

for Lat pull Downs, and Triceps Push Downs.
Leg Extension and Curl Station

provides Seated Leg Extension and Standing Leg Curl.
Optional Leg Press

for full leg development.
Space saving design

allows placement against a wall.
Frame:

Heavy 2"x2" and 2"x3",11 and 12 gauge steel tubing.
Finish:

Platinum Gray finish is electro-magnetically applied in powder form to evenly coat all surfaces, the baked on at high temperatures for a tough, long lasting finish.
Upholstery:

Double stitched vinyl covering 2" thick, high density foam, contoured for comfortable Lumbar support.
Pulleys:

3" diameter, fiberglass impregnated nylon pulleys with sealed ball bearings.
Cable:

The most flexible nylon coated, 7x 19 strand aircraft cable rated at over 2000 lbs. tensile strength.
Weight Stack:

150 lbs. in 10 lb. increments. Precision milled cast iron plates with nylon bushings for smooth action. Upgrade to 200 pounds available. Weight stack enclosures: Steel weight stack guards provides safety and beauty.
Guide Rods:

Chrome plated 1" diameter tubular steel.
Accessories:

Lat Pull Bar, Curl Bar, Ankle Strap and two Single Handles are included.
Suggested User Space:

71" x 64" x 83.5" - With Optional Leg Press: 75" x 73" x 82.5"