CABLE CROSS OVER BY PUMPHOUSE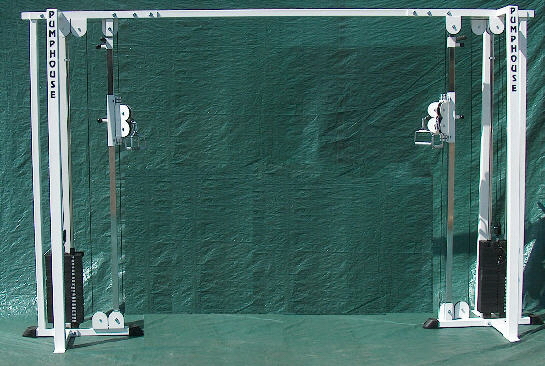 Unique to our adjustable cable cross over is the double swivel pulley on each chromed vertical column. The double swivel pulley options provides the user with two cable ends to work with at each column. The result is what would be normally only a bilateral (one cable end and one common handle) option, for most exercises, now becomes unilateral (independent left and right arm/upper body exercises.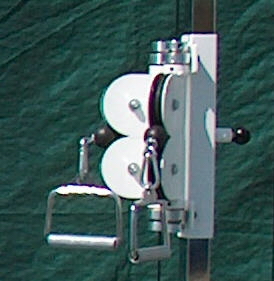 The illustrated model above illustrates a design style with 2" x 3" rectangular steel construction.
All customers have the option of custom features to be added to the above layout. The layout below is just one example of one customers request and corresponding layout that we custom manufactured for the customer. This layout consist of two adjustable cable column (one has been fitted with a second weight stack and lat pull down station. The second adjustable column has been fitted with a seated cable row station and corresponding weight stack. The end result is a four stack system. The overall size of each of the units result in the fact that these units do not require a bolt down installation. In addition, no connecting boom is required. Of course, a boom and chin bar can be added if the customer wishes.