SINGLE ADJUSTABLE CABLE COLUMN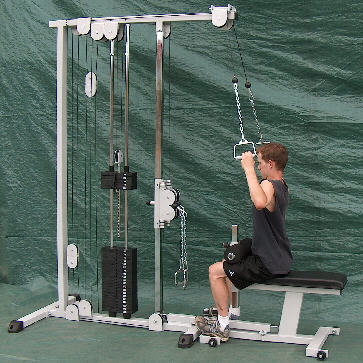 This is an excellent product, offering much more than what is normally available with single cable columns. The unit is fitted with a double swivel pulley assembly that is adjustable in height, as are most other adjustable columns. However, the double swivel pulley provides the user with a unilateral exercise format. Most other adjustable cable column have just the single swivel pulley.
The double swivel pulley provides for working weights necessary to tax the larger muscles of the upper body. Lat pull down and seated cable row exercises are possible with working weight more than what is necessary to challenge the fitness of users.